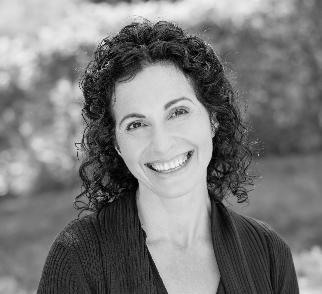 Adina Soffer
Vinyasa Flow
My exciting journey in the movement arts and practices started over 20 years ago. My passions have led me to exploring dance, yoga, somatics, and bodywork from diverse backgrounds. I hold a master's degree in Performance Studies with an emphasis in dance ethnography and have studied the movement arts in in the United States, Peru, Brazil and Cuba.
I'm also a 500 hr YA certified yoga teacher, a certified doula, a prenatal and postnatal movement educator and a pilates instructor. I have studied intensely somatic bodies of work, such as Body-Mind-Centering, Bartinieff Fundamentals and Alexander technique.
My more recent exploration has brought me to a 100 hr study in Steel Mace Vinyasa and movement coaching with Summer Huntington. As a movement coach, I am trained in kinesiology, mobility, and Steel Mace practices all to assist flow state training and strengthen yoga asana.
I am ultimately a vinyasa flow teacher, however, my teaching style combines many different disciplines. I offer flow-based practices, where I strive to thread in yogic philosophy and concepts.  My goal is to guide contemplation in how we move, breathe and flow, both on and off our mats. I also strive to offer students an embodied experience, to sense deeply and to connect more fully with themselves.